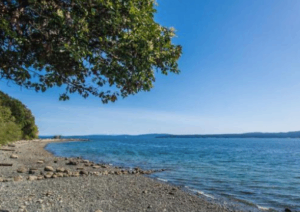 Homebuyers who are relocating to or within BC on Canada's West Coast are more frequently looking to smaller communities on Vancouver Island, and real estate markets in towns like Ladysmith are seeing the benefits. In particular, active retirees make up a large portion of new residents in smaller Vancouver Island communities, and builders are building homes and communities designed to accommodate their wishes and also to take advantage of everything Island life has to offer.
Relocating from expensive cities such as Vancouver and Victoria to Ladysmith offers owners a break from both big-city life and big-city real estate prices. People are also moving from Alberta, Saskatchewan and Ontario. These buyers tend to be active and want to live in Ladysmith to enjoy the warmer weather and outdoor lifestyle.
Year-round outdoor activities and adventures are in enjoyable in one of Canada's most temperate climates. Ladysmith offers a huge array of activities, from walking along any of the many local beaches to strolling through the pristine forest trails right at your back door, nature surrounds you.
The town of Ladysmith and its shops and services offer convenience without the fast pace of a large urban centre. Relax and enjoy knowing you have everything you need in your new home of Ladysmith.
Tucked away between the sea and the mountains is The Gales in Ladysmith – your escape from the busy-ness of modern life. Here you can relax surrounded by nature, in a home and community where the outdoors and your indoor living space come together in harmony. Learn more about The Gales, a luxury new-home development in Ladysmith with ocean and mountain views today!
Contact Realtor Keith Mazurenko to learn about available new homes in this ocean-view community.