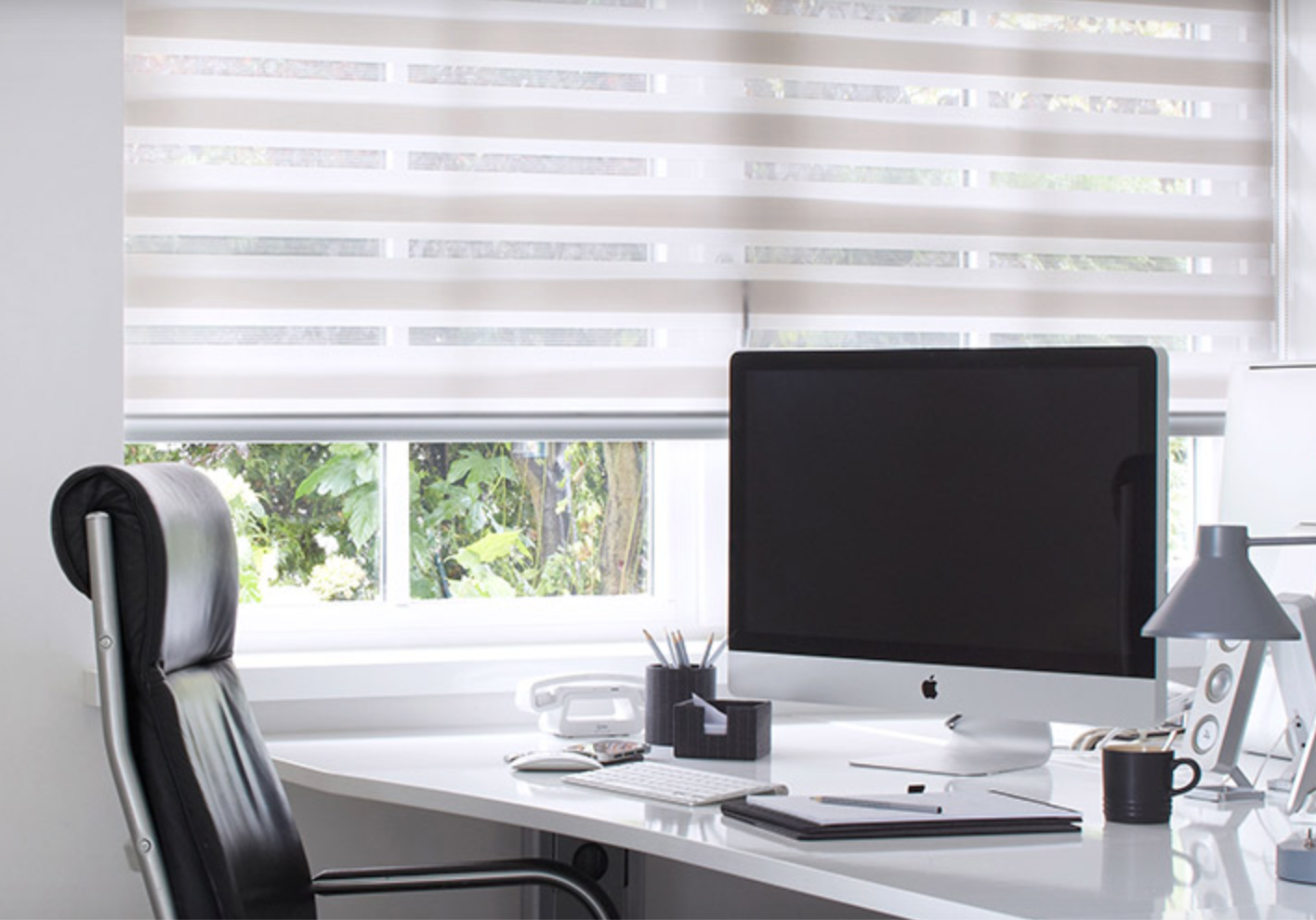 It's cozy-season on Vancouver Island, and when that combines with work-from-home, you might find that your home office is needing some updates. Now that you finally have that corner office with a view – of your own backyard – is it set up to get you through the winter months comfortably?
Budget Blinds of Vancouver Island can help you create a functional workspace in your home. The right window coverings can keep the drafts out and keep you warm while you work. Home automation from Budget Blinds can mean fewer interruptions to your workflow and can automatically adjust the mood and lighting throughout your whole home.
Even if you aren't working from home, maybe it's time for a refresh to keep the inside of your home bright and cheery, and keep the winter rain and cold at bay.
Budget Blinds expert designers are ready to help, with a complimentary in-person or virtual consult. They can suggest the latest brands, products and styles to suit your needs and budget. Call your locally owned and operated Budget Blinds today to get started on creating your cozy space for this winter.
Cowichan Valley
Call: 250.924.0249
Nanaimo-Oceanside
Call 250.751.8564
North Island – Courtenay
250.338.8564