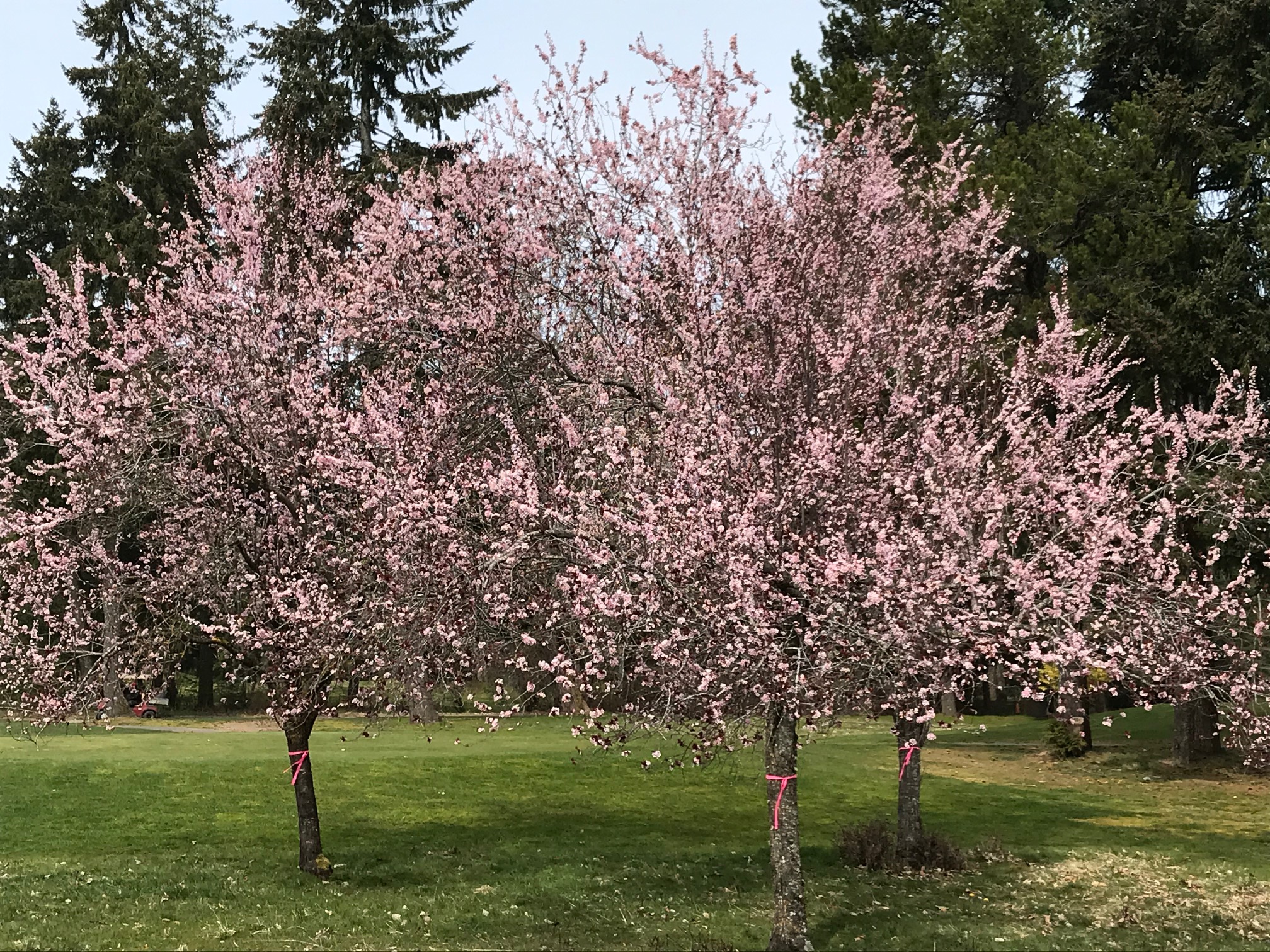 Spring has sprung on Vancouver Island. Flowers have been out for months already and the cherry and plum blossoms are now lighting up the streets with their pink glow.
One of the primary reasons people relocate to Vancouver Island is because of the temperate, year-round climate – an added benefit of this is the area's long gardening season. Early signs of spring, like crocuses and daffodils, typically pop up in February with a rainbow of tulips close behind. These flowers start to appear in March and April along with the hellebores and camellias.
The streets look beautiful when the cherry and plum trees bloom, showing off their magnificent canopies in a variety of shades of pink.
Once April and May warm up, the colourful rhododendrons (which can grow to the size of trees here!) and native dogwoods show off their spectacular blooms.
Relocating to The Ridge on Vancouver Island
Families and retirees are looking to relocate where they can enjoy a temperate climate and live in a vibrant community. In Courtenay, the recreation opportunities are endless – at The Ridge, you'll live just 20 minutes from numerous golf courses, hiking, snow sports, world-class mountain biking, water sports, fishing, beach walks and other outside activities.
The Ridge in the Courtenay offers easy access to an active, outdoor lifestyle, with a variety of new homes to choose from. This friendly community is also just a 20-minute drive to the Comox Airport (YQQ).
Current homeowners at The Ridge have come from across BC and Canada to discover the beauty of our ocean and mountain view neighbourhood. The Ridge is located in the city of Courtenay in the Comox Valley, an outdoor lover's paradise.
Contact their preferred builders for more information on homes for sale at The Ridge.
Are you interested in choosing a lot and building a custom home? Contact the developer to find out more about our beautiful ocean and mountain view lots for sale in Courtenay on Vancouver Island.
Contact Bruce Clapham, Buckstone Developments
Phone 250.650.8588
Email: theridge.bruce@mail.com